Snoqualmie Casino
Snoqualmie Casino has an attractive ambiance that will capture you and make you want to go back for more, whether you're looking for exhilarating casino play, first-rate dining encounters, or amazing live entertainment.
Location and Atmosphere
Visitors will be captivated by Snoqualmie Casino's charming setting and exciting atmosphere. This top entertainment destination is only 30 minutes east of Seattle and offers visitors a chance to escape the city's noise and bustle and unwind in a tranquil and welcoming setting.
The casino is surrounded by the spectacular natural splendor of the Cascade Mountains and offers breathtaking vistas that inspire wonder and tranquility. As soon as you enter, the atmosphere is energetic and elegant. Modern architecture, chic interior design, and cutting-edge amenities combine to offer a posh and sophisticated environment for gaming and enjoyment.
Gaming Options
You'll find various thrilling games at Snoqualmie Casino that will keep you entertained. There is a modern slot machine to fit every gaming inclination, with over 1,700 available. The slot machines provide countless options for fascinating gameplay and the possibility to win the jackpot, from old favorites to the newest cutting-edge games.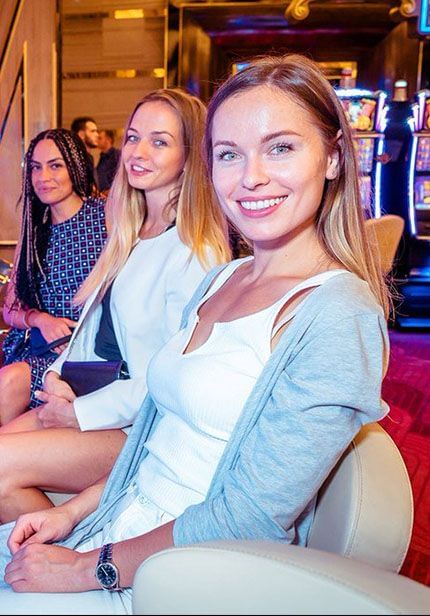 Snoqualmie Casino has 54 gaming tables that offer a sophisticated and thrilling experience for people who love traditional table games. You may choose from various games, whether you're an experienced player or new. Play well-known games like Baccarat, Fortune Pai Gow, Roulette, and others to test your skill and luck. Your gaming experience is improved by the welcoming ambiance that the knowledgeable and pleasant dealers create.
Entertainment and Shows
Prepare yourself for an exceptional entertainment experience at Snoqualmie Casino, where two outstanding stages feature top-tier talent all year long. Their venues offer the ideal atmosphere for live events, whether you're looking for an unforgettable evening to cap off a delicious supper or the start of a thrilling night of gaming. Experience enthralling concerts by famous performers in settings created to provide the best acoustics and vistas.
Future performances at Snoqualmie Casino will feature various skills that will enthrall viewers. Austin Jenckes' enchanting songs, Fifty Shades of Men's exhilarating performances, A Tribute Band's magnificent homage to the renowned band YES, and the Iron Maidens' high-octane rock music will all wow you. These are just a few examples of the amazing performers performing on their stages, providing each visitor with an outstanding live entertainment experience.
Dining and Culinary Offering
Enjoy a delicious variety of eating options at Snoqualmie Casino, where you may indulge your sense of taste at any of their five restaurants. Regardless of your preferred cuisine, their wide range of restaurants offers a delicious culinary experience highlighting the best regional ingredients and the skill of their award-winning chefs. They provide the ideal dining experience to satisfy even the pickiest palates, from farm-to-table pleasures to foreign flavors.
Vista Restaurant - Discover some top-quality food in this restaurant, where you can indulge in prime rib and seafood with a great selection of wines.
12 Moons - Experience some of the best Asian cuisines, from delicious sushi to classic noodles.
Falls Buffet - There are simply no words, as you can fill up some delicious meals at Falls Buffet.
Snoqualmie Cafe and Deli - All your fast and fresh comfort food is available at the deli, from yummy sandwiches to fresh salads.
Drip - Boost your energy with one of your favorite beverages served by top baristas, and choose from a selection of sweet treats to accompany it.
Crescent Club
Enhance your gaming experience at Snoqualmie Casino with the Crescent Club, a special rewards program created to provide their cherished customers unmatched incentives. You'll have access to various benefits and specialized services as a Crescent Club member, enhancing each visit.
The Crescent Club features a progressive rewards structure that enables you to level up and take advantage of even larger privileges as you play. There are three unique tiers: Premier, Elite, and Signature. As you enjoy your favorite games, accumulate points that you can exchange for various attractive benefits, such as free play, meal specials, luxurious hotel stays, concert tickets, and more.
Responsible Gaming Initiatives
Through several programs, Snoqualmie Casino is committed to promoting a culture of responsible gaming. They believe in raising awareness, upholding ethical gaming standards, and helping those in need. A complete code of conduct that directs our operations and ensures that their visitors' welfare is prioritized reflects their dedication to responsible gaming.
They provide information about problem gambling resources and make educational materials available to their visitors to increase public awareness. Additionally, they support people who are impacted by problem gambling by collaborating closely with organizations that focus on the treatment and prevention of problem gambling, providing resources, counseling, and assistance to those in need.
Customer Service
The staff at Snoqualmie Casino is extremely amiable and readily available to assist their guests in any way possible. They strive to make visitors feel at home by offering superior support and interacting with them warmly and cordially.
Community Engagement
The Snoqualmie Tribe and Snoqualmie Casino partnered with the tribally led non-profit Peacekeeper Society to donate food and PPE to neighborhood families. They believe in helping the community around them and, therefore, actively help in matters like education, health, culture, etc.
The Overall Experience
Looking for the perfect getaway? Look no further than Snoqualmie Casino! From state-of-the-art gaming to five mouth-watering dining options and top-tier entertainment, Snoqualmie has everything you need for a luxurious and enjoyable vacation. Whether you're looking to hit the gaming floor, savor a delicious meal, or get lost in a captivating live show, Snoqualmie offers a winning combination of fun, comfort, and hospitality.