Coulee Dam Casino
The Coulee Dam Casino is part of the 12 Tribes Colville Casinos, which offers an exciting experience where visitors can engage in thrilling games, savor excellent food options, and indulge in the area's natural beauty. It has a friendly staff, cutting-edge gaming alternatives, and many services.
Location and Atmosphere
Located in Coulee Dam, Washington, The Coulee Dam Casino has a unique setting that blends breathtaking natural scenery with thrilling entertainment. Visitors are drawn in by the casino's spectacular vistas of undulating hills, tumbling waterfalls, and craggy gorges set against the mesmerizing background of the gorgeous Columbia River. When visitors enter the casino, they are met with a welcoming atmosphere that combines modern design with features drawn from the surroundings.
Thrilling Gaming Options
At the 12 Tribes Coulee Dam Casino, feel the thrill of chance and lose yourself in a world of limitless possibilities. You'll find an outstanding selection of 200 engaging games, a mix of players' favorites, and cutting-edge new releases when you enter. This casino has something for every taste, whether you enjoy the nostalgic allure of classic slots or the exhilaration of cutting-edge interactive gaming technology. Victory awaits those who dare to try their luck on the gaming floor, which turns into the center of excitement where everything may turn around in a heartbeat!
Entertainment and Shows
At Coulee Dam Casino, players will be able to experience fun events to further enhance their experience. From concerts to shows, there is always something to look forward to, so check out their event section and never miss out on any exciting entertainment! For instance, the next event is the CASH Carnival, where plenty of memories are made.
Dining and Culinary Offers
Enjoy a day of nonstop excitement at The Coulee Dam Casino and spoil your taste buds at the Spillway Bar & Grill, where a variety of exquisite dishes are waiting. Sit back and enjoy the stunning view of the mighty Grand Coulee Dam from a comfy seat in the open eating area. Alternately, choose the seasonally available deck seating for an outdoor experience, or choose your ideal location in the busy bar area, where the ambiance is upbeat and enthusiastic.
The Spillway Bar & Grill, which is open for business from breakfast through supper, extends a warm greeting and stands ready to satiate your appetite. Visit the Spillway Bar & Grill to enjoy the flavors, unwind in the welcoming atmosphere, and make lifelong memories with your friends or family
Loyalty Program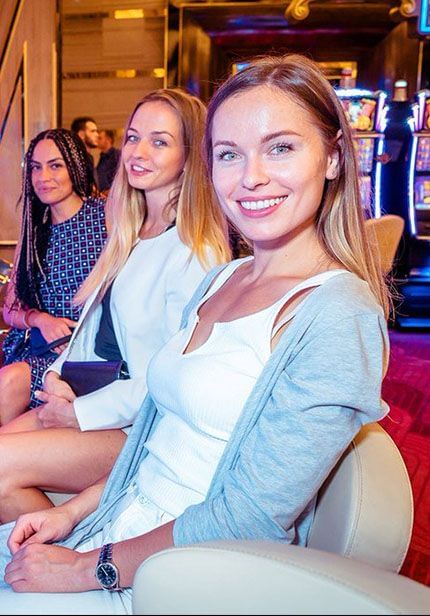 Membership in the Players Advantage Club at Coulee Dam Casino is free, and the more you wager, the more incentives you receive! Ask to join the Players Advantage Club right now! There are four club member cards: Adventurer, Explorer, Trailblazer, and Legend, and as you climb the levels, the perks and advantages increase, so get playing.
When you play, use your card to get reward points that can be used for more play, meals at your preferred restaurants; hotel stays, and a lot more. Join the Players Advantage Club right away to begin accumulating your reward points!
Responsible Gaming Initiatives
Coulee Dam Casino promotes responsible gaming through programs for education, enforcement, and support. The casino is dedicated to encouraging responsible gaming, and they provide a helpline for players that believe they have a gambling addiction.
The two most prevalent gambling issues-compulsive gambling and underage gaming-are prevented by Colee Dam Casino to promote responsible gambling. Additionally, they proactively track alcohol usage and train suitable personnel and managers on alcohol sensitivity to protect their visitors at all times.
Customer Service
Coulee Dam Casino works hard to create a warm, inclusive environment that will make its visitors feel respected and welcomed. The casino's customer service specialists go above and beyond to resolve any question or problem, no matter how big or little, and go above and beyond to surpass their expectations.
Community Engagement
The Colville Tribal Federal Corporation (CTFC) takes excellent satisfaction as a committed sponsor of various organizations and charities in the neighborhood. CTFC lends its support to multiple projects, including Tribal Community Functions, Local Community Functions, and School-Related Activities, by making substantial financial donations. These contributions demonstrate CTFC's dedication to promoting local development, harmony, and well-being.
Overall Experience
The overall experience at Coulee Dam Casino is one you won't want to miss! Located in a prime location, visitors will be immersed in nature and can enjoy the thrills and excitement of plenty of casino games. Furthermore, the delicious restaurant, where you can share memorable fun experiences, is worth checking out. So if you are looking to take a break from your hectic life and enjoy a balance of relaxation and excitement, head to Coulee Dam Casino.