Emerald Queen Casino
The prestigious Puyallup Tribe of Indians proudly owns and operates the Emerald Queen Casino, so get ready for never-ending thrills there. They have everything you need, whether looking for exciting gaming, outstanding entertainment, or spectacular eating. Prepare to set out on a remarkable journey at Emerald Queen Casino!
Lively Location and Atmosphere
The Emerald Queen Casino, which is in a great location, welcomes guests with a lively ambiance that immediately captures their attention. The casino, a short distance from Tacoma, Washington's downtown, has a stimulating environment that mixes the city's energy with the peace of the nearby natural areas.
The ambiance perfectly combines glitz and life, giving visitors an immersive gaming experience. The casino offers a compelling modern and trendy atmosphere, thanks to its exquisite décor and sophisticated architecture.
Fun Gaming Options
The casino ensures every visitor has an exciting experience by offering various gaming possibilities. Players can involve themselves in the thrill of spinning reels and pursuing huge prizes with a remarkable choice of over 2100 slot machines. Additionally, 60 different table games are available at the casino, including well-known favorites like blackjack, poker, and roulette. These games give countless options for strategic play and friendly rivalry, where visitors will have a fantastic time!
Furthermore, one of the most extensive sportsbooks in the Pacific Northwest is also housed at Emerald Queen Casino, allowing sports fans to experience the exhilaration of live sports betting! So with all these game choices and sport betting options, there is always something to enjoy.
Entertainment and Shows
At the Emerald Queen Event Centre, the scene is set for explosive concerts, thrilling MMA fights, and spectacular sports viewing parties. Get ready for a memorable experience, as this facility is ideal for a wide variety of exciting events thanks to its generous 20,000 square feet of adaptable event space.
The Emerald Queen Event Centre offers an immersive environment that ensures an outstanding experience, from nationally recognized concerts with top singers to heart-pounding professional combative sports events. Prepare to be amazed by the outstanding schedule of activities being held at the Emerald Queen Event Centre.
Check out their event page to look out for all the upcoming events, as some great ones are coming, including Jake Owen, Keith Sweat, Bill Burr Live, etc.
Exquisite Dining and Culinary Offerings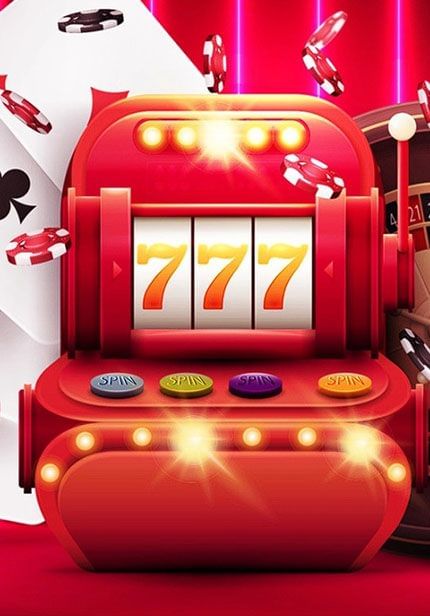 There are many restaurants to suit everyone at the Emerald Queen Casino, whether it's a quick snack, fine dining, or a delicious beverage. The Tacoma dining includes:
Cedar Rose Cafe: You can get the freshest baked goods and your favorite beverage here.
Paddle Wheel Coffee & Bakery: Choose from a delicious selection of pastries and baked products cooked from scratch daily in their bakery, as well as professionally crafted drinks.
Puyalapabs Cafe: Eat some delicious plates as they serve steaks, seafood, Asian cuisine, and other local favorites in a stunningly charming Northwest setting.
Riverbank Express: Seafood, international cuisine, fresh salads, and a wide variety of homemade sweets are just a few available selections.
Slahal: You can savor their fine dining cuisine and view Mount Rainier and Puget Sound while enjoying an elegant atmosphere in this rooftop restaurant.
Sportsbook Bar & Grill: Enjoy the games while relaxing in one of the many leather DreamSeat armchairs with USB ports.
Waterway Deli: Have a quick snack from various options, including pizza, sub sandwiches, and yummy appetizers.
Luxe Amenities and Facilities
Emerald Queen Casino in Tacoma hopes to give visitors a complete and delightful entertainment experience by offering the following services:
Hotel accommodations: The casino has an amazing hotel with cozy rooms and suites that offer visitors a convenient and peaceful stay.
Gift store: Guests can purchase souvenirs, apparel, accessories, and other goods from the on-site gift store to bring home a reminder of their trip.
Free Parking: The casino offers plenty of free parking for visitors, providing accessibility and convenience.
Additional Amenities: Other features include a hotel pool and spa where visitors and relax and unwind after a beautiful day.
EQC Players Club
With the EQC Players Club card of four levels, including VIP, Knight, MVP, and Crown Jewel, players may dine at any of their fantastic restaurants, purchase in their Gift Store, or exchange points for Free Play right at the machine!
To earn Status and Reward Points as you play, use your EQC Players Club card. As you play more, your Status rises, and your prizes increase. Additionally, your performance will win you discounts, invites to privileged events, and promotional offers. These are just a few advantages that playing at Emerald Queen Casino & Hotel will provide you, as there are countless perks!
Customer Service
To help guests and make sure they have a good time, the committed team at Emerald Queen Casino is on hand around-the-clock. The customer support crew is renowned for their accommodating and kind manner, whether they respond to inquiries, advise, or handle grievances.
Overall Experience
Overall, visiting Emerald Queen Casino is a thrilling, entertaining, and hospitable experience. Every visitor will be able to discover their chosen type of amusement at the casino, which provides a wide range of gaming options, including a sizable sportsbook, table games, and a vast number of slot machines.